Phase Zero of the Project sees the construction of 14 luxury and hyper-luxury hotels across five islands and two inland resorts, providing more than 3,000 hotel rooms. The Project will also include a new airport, a yacht marina, leisure and lifestyle facilities, as well as supporting logistics and utilities infrastructure, including 75km of new roads.

The Red Sea Development Company were determined that all the waste generated during the construction phase must be managed sustainably and avoid landfill; the aim of the Project is not only to be environmentally sustainable but actually regenerative. And so they chose Averda to assist.
Breaking new ground
Building the resort requires tens of thousands of workers living on site. All the general waste they generate is separated at source with dedicated bins and further manual sorting to maximise recycling of items such as plastics, paper, glass and metal. Organic materials including food waste are composted down to create nutrient-rich soil for the Project's on-site nurseries and gardens and the rubble, concrete and other construction waste is ground down to create aggregate for road building. Even the ash from the small amount of safely-incinerated residual waste is used to make bricks.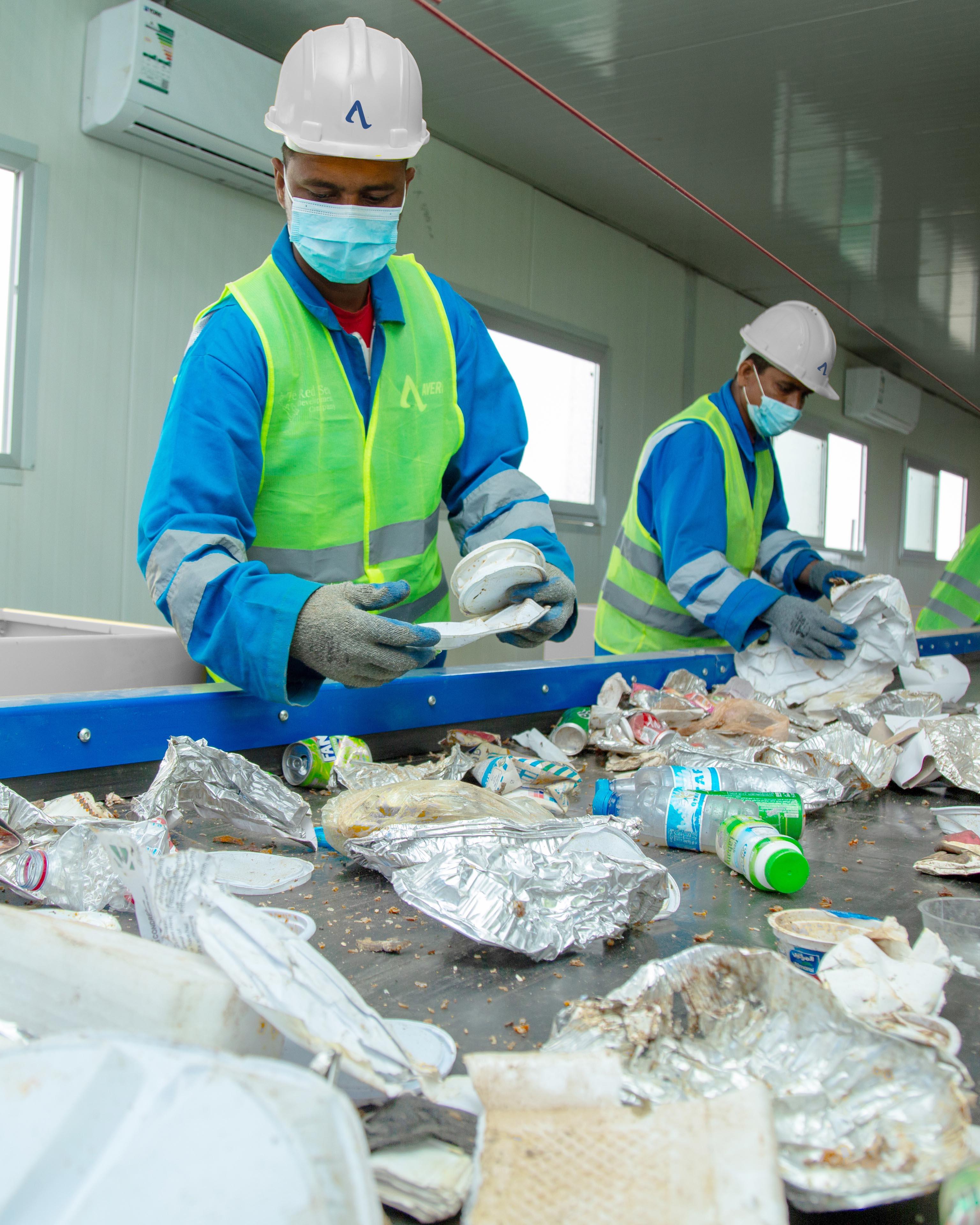 The unmatched scale and ambition of this project was already challenging, and the remote location and pandemic travel restrictions added new obstacles, but Averda has delivered excellent results and client satisfaction. Speaking at the inauguration ceremony, Averda's CEO Malek Sukkar explained, "We talk of waste management, but here, nothing is being wasted. We are building something different, something that will be the guide for future development in KSA and beyond. The commitment made and the promise delivered. And we at Averda are immensely proud to be a part of it."

Creating client satisfaction
Mr Ian Williamson, Chief Project Delivery Officer of Red Sea Company, described the Company's satisfaction with the work done: "This is a great facility. It would have been easy with Covid, and all the issues that occurred last year, to have found many excuses for this project to have been seriously delayed, but Averda have worked as a true partner on the project and delivered this exactly as we required it."
Ask for your quote today