According to the latest data made available by the World Tourism Organization, Morocco's international tourists' number is steadily increasing, having already passed the 10 million mark in the last 2 years. Morocco's beaches are well known for their white sands and clear waters, being a constant attraction for European and African surfers and tourists. According to the data published by the World Travel and Tourism Council, the tourism industry's direct contribution to Morocco's Gross Domestic Product (GDP) in 2015 reached 7.7%.
With the tourism industry raising almost 10% of the country's income and ever since it entered Morocco's market, Averda has supported both Rabat and Casablanca run a variety of beach awareness campaigns over the years, promoting the best waste management practices and postulates of environmental awareness, such as:
- disposing of the waste in ground mounted bins as opposed to on the sand;
- bringing a waste bag from home/hotel and disposing of any unwanted food/beverage items in it,
- considering the cleanliness of the beach as a legacy for future generations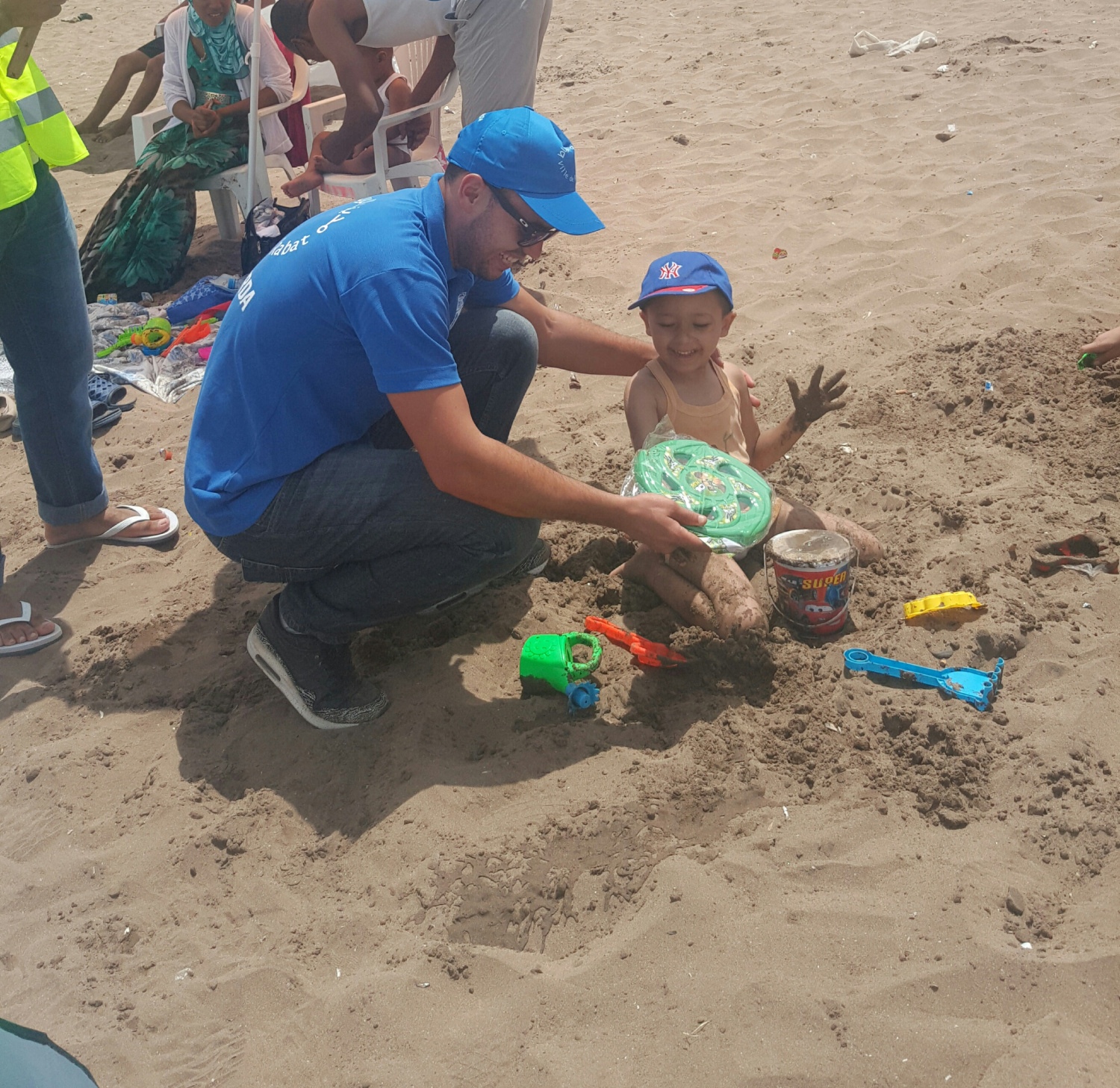 Averda's senior management and representatives of Rabat authorities were present on the Beach of Rabat, ensuring a constant dialogue with the families present there and providing them with a variety of recreational and awareness items and materials.
Averda's Rabat Beach Awareness Campaign directly engaged approximately 4,000 beach-goers this year, addressing a variety of topics ranging from the responsibilities falling with every one of them to preserve and respect the environment and to the dangers posed by littering and waste to marine species and wildlife.
We take great pride in the cleanliness of the beaches we are responsible for in Casablanca, Rabat and Nador. Our people are present on the 6 beaches whose cleanliness we maintain in Morocco, in winter and summer alike. We want to make sure that when families go to the beach, they are surrounded by nothing else but by clear waters and clean sand. Together, we can drive a culture of environmental protection and waste minimisation because, ultimately, Morocco's beaches are the natural heritage of the future generations: we need to make sure they are preserved and kept litter free."