Standout Averda employees
To mark the occasion Averda hosted 600 members of staff at an event on site in Brazzaville, rewarding 15 standout Averda employees for their successful efforts to minimise risk in the work place. The winners were selected from company-wide and reflected the work of Averda's safest and most skilful mechanics, drivers and labourers. They were awarded a trophy and a cash prize.
In his speech the Managing Director of Averda Congo, Mohamad Ghalayini, emphasised the company's utmost commitment to health and safety and his goal to create a zero risk working environment. He said, "We provide you with access to all the equipment and support you need to protect yourselves. Yet, without your cooperation, nothing is possible."
Ghalayini also reinforced the impact that accidents at work can have on the families of Averda employees, "While at work, you have to think about your loved ones, and you must protect yourselves so as to return home safe."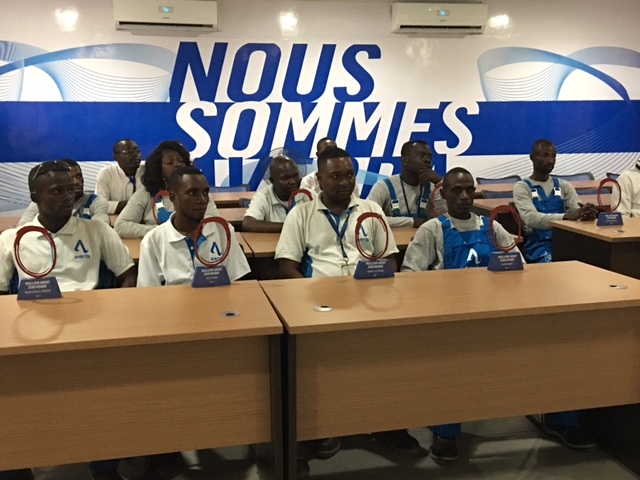 The ceremony was followed by healthy refreshments for staff, and is set to be the first of several events held by Averda to promote the importance of health and safety in quarterly events.
One award winner, Ms. Nzouzi Mansoki Love said, "Every day I go to work knowing the importance of keeping myself and my colleagues safe. We do a really important job, and that is why I take steps to check all my equipment and ensure that I can return home with no worries. I hope others will do the same!"