True to its commitment of supporting and empowering the local environmental awareness raising activities in the countries where it operates, Averda was proud to partner with Environment Society of Oman for their events organised under the auspices of 'Earth Hour 2016' Campaign.
Having a rich heritage and an embracing society, the Sultanate of Oman has a strong sense of identity, taking particular pride in a past rich with remarkable history and in a prosperous future ahead. Oman is hollowed out with incredible natural underground playgrounds, including one of the largest chambers in the world, Majlis Al Jinn, and the Sultanate's appetite for environmentally friendly activities, including those emphasizing the uniqueness of the Arabian Peninsula, is becoming internationally recognised.
With Her Highness Sayyida Tania Bint Shebib Al Said as President, one of the main objectives of the Environment Society of Oman is that of fostering the co-operation between government, non-Governmental organisations and the private sector, to promote the conservation of Oman's human and natural environment and 'Earth Hour 2016' event was fully aligned with these objectives.
Organised as a family-friendly event, with games and activities for children to learn about the environment and the importance of energy saving, 'Earth Hour 2016' was attended by a significant number of visitors of all ages. Averda's representatives had the opportunity to discuss with the visiting public the importance of recycling, in particular that of electronic waste, offering the visitors a wide range of educational materials on this topic.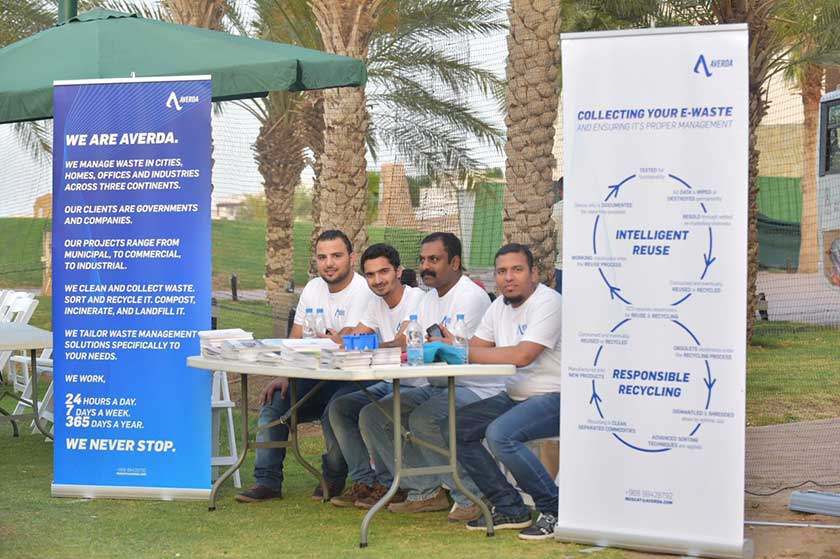 'We are very pleased to have partnered with the Environment Society of Oman for 'Earth Hour 2016' and to have been able to engage with the event visitors on a variety of topics, ranging from energy efficiency practices to the environmental damage caused by the improper disposal of electronic waste. What we have been particularly impressed with was the high number of young children who joined their parents on the day and who proved to be very keen to learn as much as possible about waste, recycling and natural resources conservation.'