In December 2015, Averda was awarded a second 5-year contract for the operation of the existing Healthcare Waste Treatment Facility in Al Multaqa and the new Medical Waste Treatment Facility in Liwa.
The current Al Multaqa's facility daily average treatment capacity is of 8 tons/day and Liwa's current average treatment capacity is of 2.2 tons/day. Liwa Medical Waste Treatment Facility has been recently visited by His Excellency Mr. Mohamed Said Salim Al Toubi, the Minister of Environment and Climate Affairs of the Sultanate of Oman, who has praised the state-of-the-art hazardous medical waste treatment facility commissioned and operated by Averda Oman in Liwa.
Averda Oman medical waste treatment services cover the waste handling & collection, transportation, treatment and disposal from all government operated hospitals, public and private clinics and health centres, under the supervision and guidance of Oman Environmental Services Holding Company (be'ah). The newly commissioned Liwa facility covers the health units located in the Governorates of North & South Albatinah, Al Dhahira and Al Buraimi.
With two Autoclave lines for medical waste treatment having a capacity of 150 kg/hr and 200 kg/hr, the daily treatment capacity is expected to double. The sterilized waste/bottom ash resulted from the incinerator line is sent to the municipal landfill for final disposal. The treated waste is completely safe and inert as it is being sterilized through the autoclave unit or exposed to very high temperatures in the incinerator for a long time. The regular monitoring procedures and laboratory tests in place assure a safe & environmentally friendly treatment process and disposal of the treated waste.
Medical Waste Collected by Averda Oman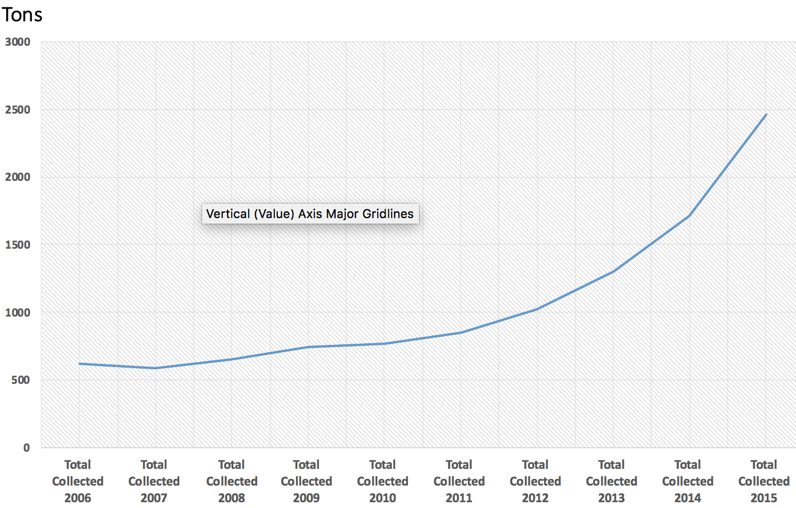 All processes carried out by Averda Oman for the waste collection, handling, transportation and treatment of hazardous medical waste in both MWTP and Liwa facilities are fully compliant with the World Health Organisation's international regulations, Omani Ministry of Environment & Climate Affairs regulations and procedures, ISO 9001, OHSAS 18001 and ISO 14001 international standards.

"Our medical waste treatment facilities in both Al Multaqa and Liwa is 90% automated and operational 18hrs/day, 7 days a week. We use the latest technologies for the treatment and safe disposal of hazardous medical waste and we take great pride in our 10 years of constantly providing the Sultanate of Oman with the latest techniques, technologies, processes and procedures of responsibly disposing of medical waste. Within the upcoming few weeks, Averda will execute the second stage of be'ah's plan and expand its waste management services to cover all Oman, except for Dhofar Governorate which has its own facility"