Aqaba was Averda's first city served in Jordan and, to date, more than 60,000 tons of waste have been collected and over 300 people employed, with half of these being Jordanian nationals. Understanding the complexities of the challenging environment Averda encountered in terms of the city's cleanliness, Averda's Management team was driven by the belief that they could make a lasting change, one that will transform the outlook of Aqaba and make Jordan's only coastal city one of the cleanest cities in the country.
Averda's operations in Jordan have not only exceeded ASEZA's and Aqaba's residents' expectations, they have surpassed them: numerous letters of appreciation and recognition for its services have been received from many public and private institutions, including the Royal Jordanian Navy and members of the general public who now understand the positive impact a clean Aqaba has on businesses, tourism and trade.
Aqaba's location next to Wadi Rum and Petra has placed this thriving city in Jordan's golden triangle of tourism, making it one of the major tourist attractions in Jordan. Averda's Management team in Jordan fully understood the geo-economic and tourist importance of Aqaba and introduced special sweepers that remove small-size waste from places that are inaccessible to conventional waste vehicles: docks, sidewalks and narrow streets, ensuring that the business visitors and tourists to Aqaba benefit of a waste-free city experience.
Being well known for its beach resorts and luxury hotels, as well as for wind surfing and scuba diving activities, Aqaba's hotel occupancy reaches full capacity during the national holidays and Averda became very soon aware of the importance held by the tourism revenue to the local and national economy. To this end, Averda has also introduced the latest, state-of-the-art cleaning equipment for Aqaba's beaches – the first of its kind in the region - dedicated to cleaning and vacuuming the beach and filtering the sand in order to remove impurities and glass remnants, making the beach-goers' movement easier and safer.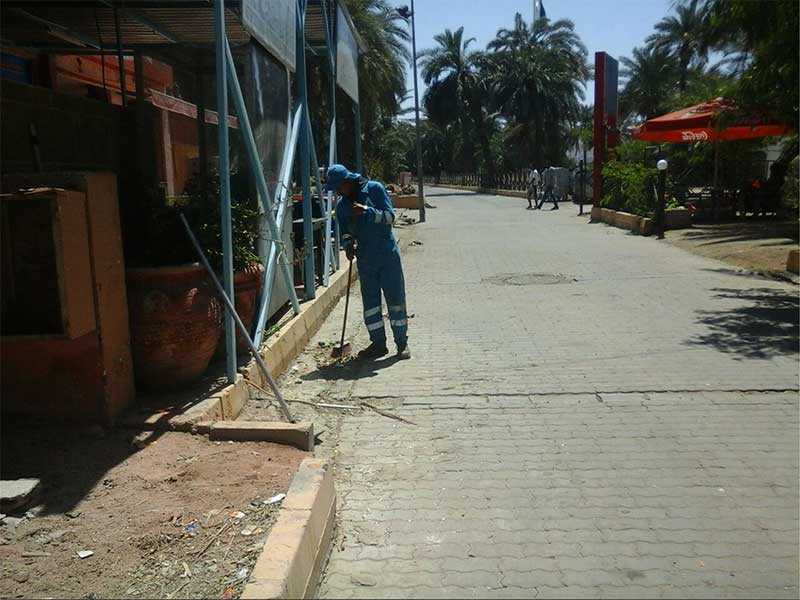 'We believe our work helped increase the number of tourists and businesses in Aqaba as it is well known that clean cities attract more tourists and provide the business travellers with the image of a safe, business-friendly location. Over the last year we have also worked on many awareness raising projects with ASEZA and launched several campaigns and activation points that were aimed at educating the residents with regard to the proper manner of disposing of waste and at changing waste management practices. We take great pride in Averda's achievements over the last year and we believe our commitment to the residents and businesses of Aqaba laid the foundations of a lasting, environmentally-friendly and waste aware city'.