Averda Congo, true to its values of inclusion and equal opportunities, chose to honour the women of Brazzaville, not just its female employees, with something less than usual – painting a waste collection truck in pink and displaying, on its sides, a photo of the actual Averda Congo female staff.
The truck's 'new look' represented Averda's way of saying thank you to all the amazing women that are trying to make ends meet on a daily basis, to those women who very early in the morning take their produce to the markets of Brazzaville regardless of the weather conditions, to those women who dedicate their lives to teaching the future generations of Congolese how to build a better future for themselves and for their country and, most of all, to its own female employees without whom Averda Congo will not be the same passionate, driven and exciting company to work for.
After having sought the special permission from Madame Ines Bertille Ingani (the Minister for the Promotion of Women) to be accepted in the 8th of March Brazzaville parade, Averda's truck was the only vehicle allowed to be a part of the celebratory procession. Attended by the Republic of Congo's Prime Minister, the Minister for the Promotion of Women and many other high level Government officials Averda wanted to ensure that one of its most fundamental beliefs was shared with the wider Brazzaville public: 'Averda celebrates the Women every day'.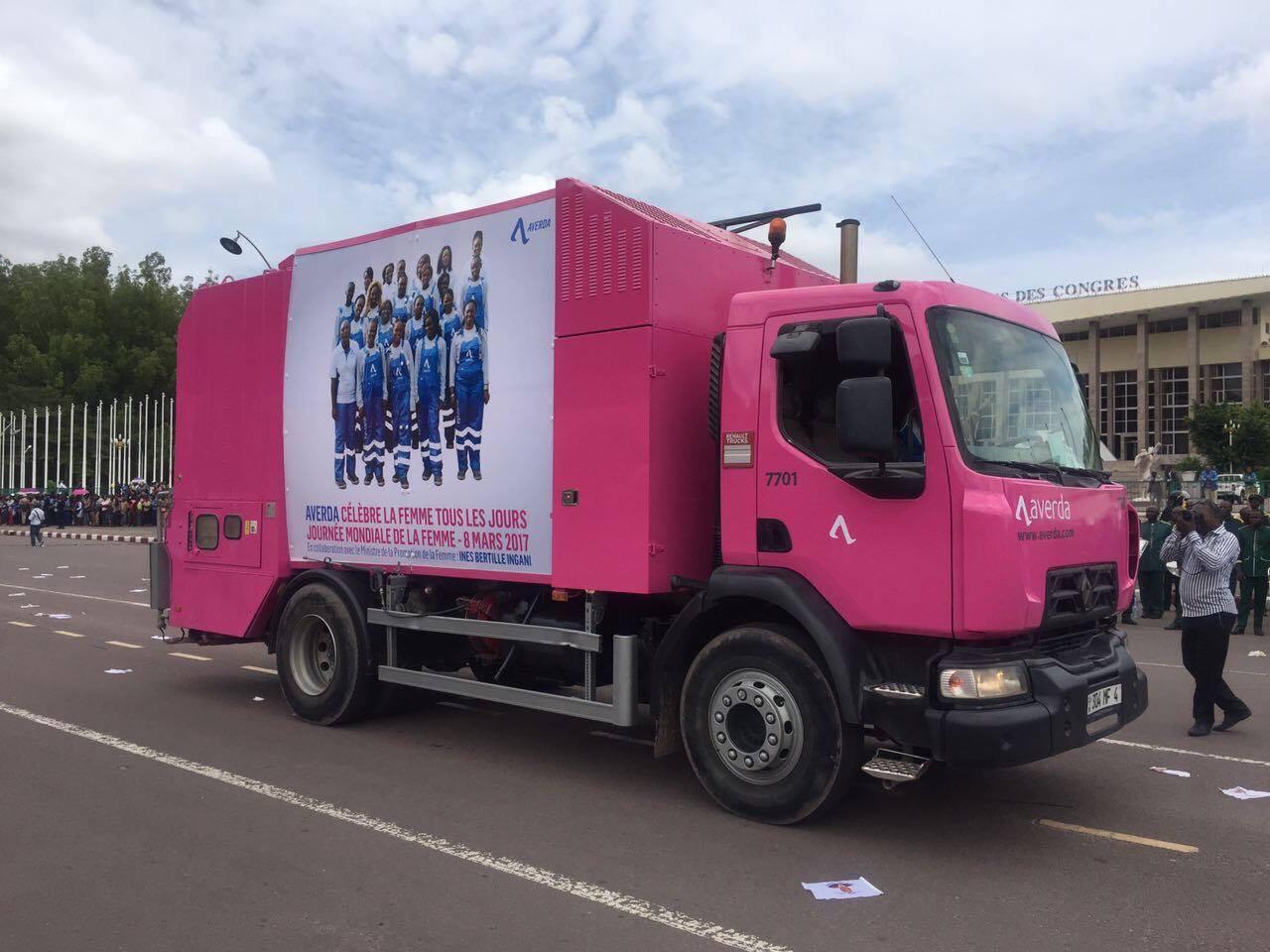 'I am so proud of all my female colleagues, of their achievements and their passion. I am grateful to them for their constant support in making us better at what we do, in providing us with unparalleled insights into what matters most to the communities they come from, and in allowing us to be a part of Brazzaville's path towards a better, cleaner and more prosperous capital city of this beautiful African country.'